Registration for this event has been disabled.
Dear Valued DUSA Members and Friends,
各位尊敬的DUSA会员及朋友们,
We are delighted to inform that 6th Smart Manufacturing Application Sharing (SMAS) Forum will be held on
我们很高兴地通知大家,第六届智能制造发展与运用大会 将于
March 29th - 30th, 2023
2023年3月29日-30日
on Kempinski Hotel Suzhou.
在苏州金鸡湖凯宾斯基大酒店举行。
The registration channel of DUSA is closed. Please click the link: https://jinshuju.net/f/mspdBC​ or scan the QR code as below to register for this events.
DUSA的报名通道已经关闭,请点击链接:https://jinshuju.net/f/mspdBC​ 或扫描下面的二维码进行报名。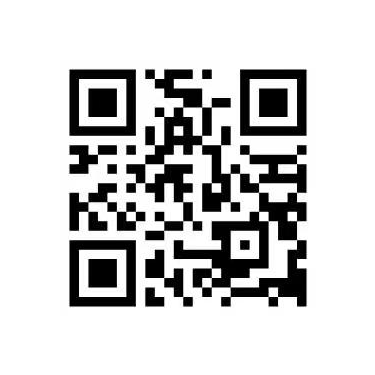 We have been witnessing a steady and accelerating inflation since the end of 2020. Sharply rising price of raw material, energy and labor for manufacturing companies cannot be passed on fully and rapidly enough so that the increasing costs are threatening companies' margins.
At the same time, the automotive industry is in full swing of transformation towards E-Mobility introducing new products and technologies, which requires new processes for mass production. Thus, more challenges and cost products are brought forth to the manufacturing companies.
This year, the SMAS Forum will cover the two themes – Digitalization & Data Security and Smart Manufacturing. Over two days, our speakers will introduce Applications helping to learn how significant cost saving can be achieved.
自2020年末,全球通胀处于稳步上升的趋势,与此同时,汽车行业正全力向新能源方向转型,引进新产品和新技术/工艺是产业链上的制造企业面临的挑战。数字化及大数据应用越来越多被制造业所应用,数据安全治理已成为工业4.0时代难以绕开的话题,汽车智造行业也不例外。
今年SMAS论坛涵盖"数字工程和工业数据安全","智能制造"两个板块,将为与会嘉宾分享与之相关的应用案例。
Digitalization & Data Security:
In the first part of the 2023 SMAS Forum, we will focus on the Business Processes in Digital Engineering and Applications of Digital Technologies helping to digitize and automate the processes.
Companies are facing an enormous pressure to reduce costs within their organization, supply chain and manufacturing to compensate for increasing costs of parts. Manufacturing companies spent decades focusing on perfectionating factory shopfloors using lean manufacturing principles and years using digital technologies. As a consequence, automation and efficiency have reached very high levels making it more and more difficult to make big leaps to reduce costs. At the same time, only little efforts were made to make their enterprise operation processes as lean and automatized as their shopfloors are, leaving tremendous potential for significant cost saving. Our speakers, will introduce digital and AI technologies and its applications in as well as successful use cases across industries covering various business processes.
数字化和工业数据安全:近些年,企业在组织内部和供应链寻求降本的压力变得越来越大,进一步取得降本增效的边际效益正在递减。如何让企业业务流程像工厂车间一样精益化和自动化,有着巨大的潜力。随着数字化在企业的业务及生产过程的渗透率加大,对工业数据安全的重视度越来越高。
本届SMAS论坛上,演讲嘉宾分享企业业务流程和数字化技术的应用,以及如何保障数据的安全性。
Smart Manufacturing:
The automotive industry is key industry. In the second part of the SMAS Forum we will look into the latest typical Smart Manufacturing Applications introduced by OEMS as well as TIER 1 and TIER 2 suppliers.
Intelligent, Integrated, Connected, Lightweight are the leading trends of the Vehicle industry. These strong trends are pushing automotive companies to introduce new technologies and products. The required new production on processes allowing mass production on are often very challenging. The consequent usage of Smart Manufacturing technologies from day is a great opportunity to reduce the time-to-market and the costs at the same time. Our speakers will introduce the new technologies and products as well as the Smart Manufacturing Applications helping to mass produce.
智能制造:"智能化、集成化、网联化、轻量化"作为新能源汽车行业的"新四化"发展趋势,这些强劲的趋势正在推动汽车产业不断推出新技术和产品。此次论坛将分享汽车行业从产品和技术角度的整体发展趋势,共同探讨整车厂以及零部件制造商的典型智能制造应用案例,以及如何解决支撑大规模生产的核心生产工艺的难点。
Highlights | 论坛亮点:
Meet with Leading Experts from top enterprises and universities opportunities | 与名企、高校权威专家沟通交流
Network with 1000+ attendees | 与现场1000余位观众互动
Dive into relevant topics in workshops with our experts | 与行业专家深入探讨
Experience and test applications at the on-site demo booths | 现场设有展台,可观摩行业先进产品及应用
DUSA Member Tickets | DUSA 会员票:
RMB 399/person for 1 day | 一日票: ¥399/位
RMB 799/person for 2 days | 二日票:¥799/位
Non DUSA Member Tickets | 非DUSA 会员票:
RMB 499/person for 1 day | 一日票: ¥499/位
RMB 899/person for 2 days | 二日票:¥899/位